05-08-2021
AN ECO-RESPONSIBLE APPROACH FOR ALL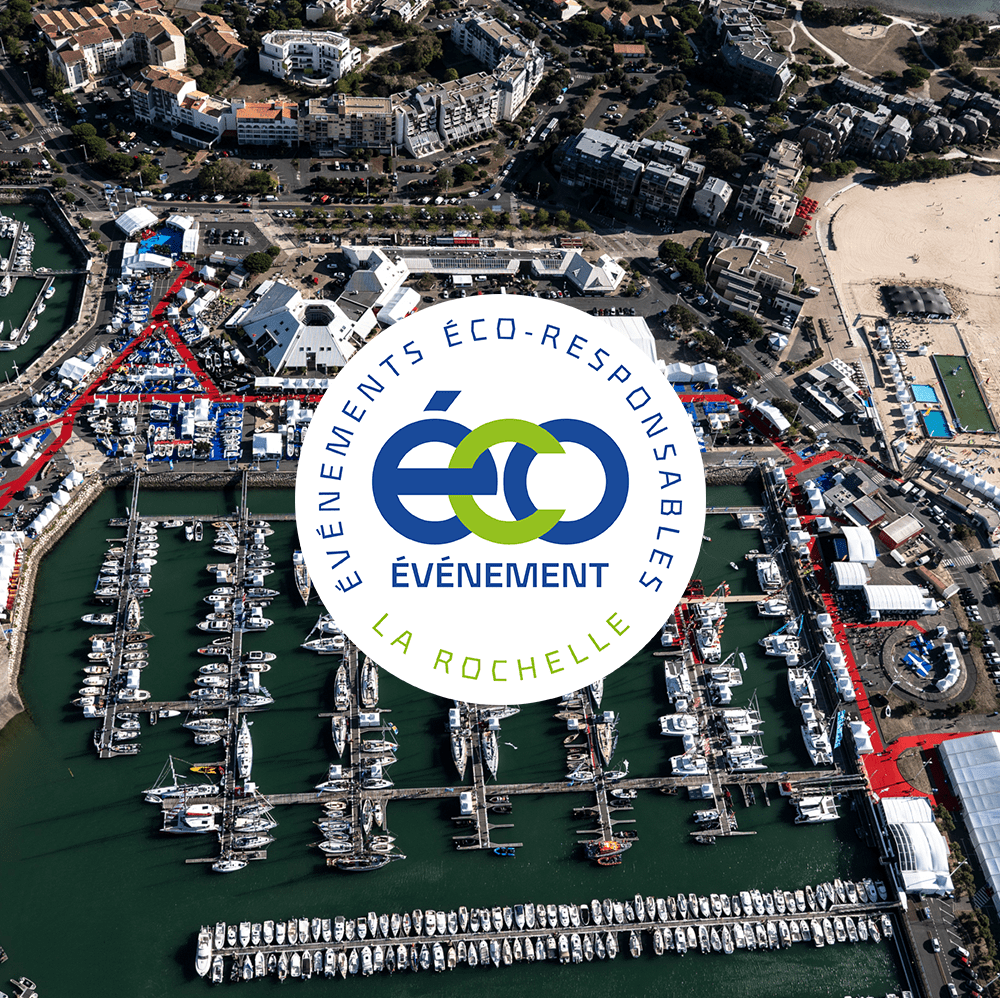 Eligible for the highest level of the charter for eco-responsible events in La Rochelle, the Grand Pavois La Rochelle is developing actions to organise selective sorting and recycling of waste before, during and after the show, provides a team dedicated to implementing the actions of the charter, encourages access to the event thanks to free car parking and its free electric bus shuttles, to promote environmentally friendly transport (public transportation, bicycles, car-pooling, etc.).
An initiative approved by the city of La Rochelle and that Grand Pavois Organisation had to meet.
More information: https://www.larochelle.fr
An approach initiated 15 years ago!
Grand Pavois Organisation is already aware of the importance of responsible purchasing for all its events and the Grand Pavois La Rochelle was the first boat show to set up a waste collection system – the Grand Pavois Bleu – 15 years ago, with the installation of containers for selective sorting during set-up and dismantling, the development and manufacturing of specific containers (blue and yellow) to encourage selective sorting, the recycling of all used banners and flags with local associations, the systematic recycling of all paper at the show and the reuse of carpets to be made available for other events.
GPO is continuing to develop new environmental measures – in the frame of the Grand Pavois La Rochelle show – to meet the major common goal of preserving the environment.
Targeting the organisation and its service providers.
Targeting exhibitors.
Targeting visitors
Several events « within the event » will be held during the 2021 edition of the Grand Pavois La Rochelle including, among other things, the setting up of a partnership with EDF (historic energy supplier in France) on the theme of « Eco-design and renewable energies » with a space called « Port of the future » where solutions for our ports of the future, and boats powered by renewable energies (electricity, hydrogen, water, etc.) will be exhibited.
Still with EDF, start-ups offering eco-responsible water sport projects will be presented to the public and the media.