27-08-2021
THE GRAND PAVOIS ORGANISATION BOARD OF DIRECTORS CONFIRMS THAT THE GRAND PAVOIS LA ROCHELLE 2021 WILL TAKE PLACE.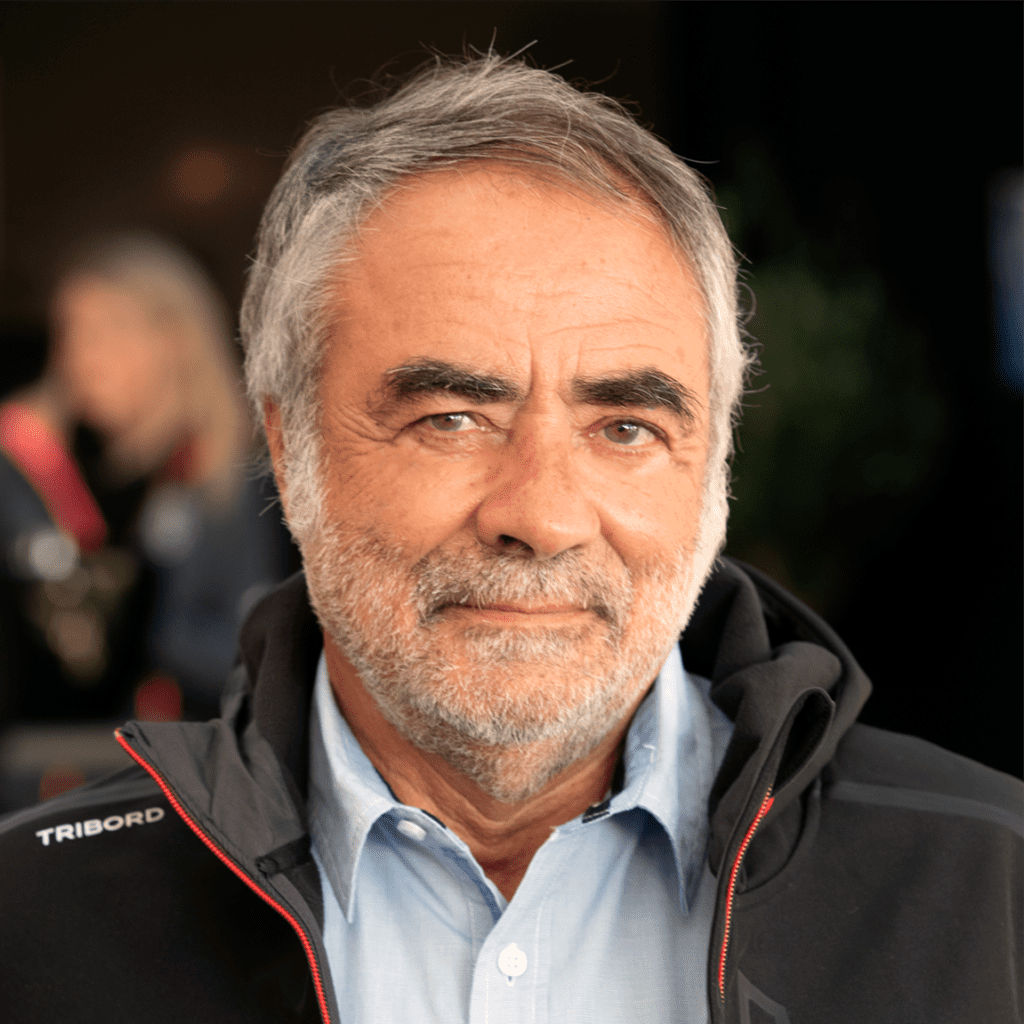 An important Board Meeting for the Grand Pavois Organisation association was held today and chaired by Alain Pochon, during which it was confirmed that the Grand Pavois La Rochelle 2021 would be held from Tuesday 28 September to Sunday 3 October.
Alain Pochon, President, and Christophe Vieux, Chief Executive Officer of GPO presented to the Board of Directors the health procedures currently in place according to the sanitary protocols in force and it approved the measures and gave its consent.
The Grand Pavois La Rochelle, via its organiser Grand Pavois Organisation, confirms that the 49th edition of the international in-water boat show will be held from Tuesday 28 September to Sunday 3 October. Update on certain subjects and on the planned procedures.
Questions/answers with the President of Grand Pavois Organisation, Alain Pochon.
1/What is the latest news about whether the Grand Pavois La Rochelle will be held?
« I want to start by recalling that the Grand Pavois La Rochelle has been managed by an association of water sports professionals since its creation in 1973. Thus, this Board Meeting was important because, according to the sanitary protocols in force and the current situation of our territory, we had to validate the health procedures planned by the Grand Pavois Organisation team. Also, we had to confirm that this 49th edition would take place. It should be noted that by the end of September we should have reached a reassuring level of vaccinated persons in France with more than 75%, which will allow us to prepare our event with greater peace of mind. Also, our recent discussions with the Prefecture of Charente-Maritime, which we thank for having received us, bolster this decision. Finally, of course, we are monitoring the governmental and prefectoral decisions on a day-to-day basis. We remind you that we are an outdoor event covering an area of 60,000 sq m for the on land exhibition space and 100,000 sq m including the in-water area. Once again, we will favour the installation of outdoor tent villages so as to avoid enclosed spaces. In terms of its format, the event will continue to be held over 6 days, namely from Tuesday to Sunday, and the opening times remain unchanged, from 10 am to 7 pm. » « 
2/Currently, what measures are planned at the show?
 « We will be following the sanitary measures in force which are quite clear: congresses, fairs and shows are entitled to benefit from 100% of their ERP capacity (editor's note: ERP = establishments receiving the public). In short, this means that we do not have to apply any specific limits. Also, we will closely follow the instructions given by the government, the Prefecture of Charente-Maritime, the Municipality of La Rochelle and a Health Passport will be systematically requested for admission to the show. Let us be quite clear, a Health Passport means either the presentation of proof of complete vaccination and the time period following the final injection, or proof of a negative test no older than 72 hours (editor's note RT-PCR, antigenic and now, at-home tests under professional supervision), or the result of a positive RT-PCR or antigenic test proving that you have contracted Covid-19 more than 15 days and less than 6 months old. Thus, we will have a two-level control system starting with the Health Passport check, followed by the ticket inspection with a Vigipirate security check. We are studying the possibility of offering a rapid antigenic testing service at the entrance to the show for people who do not have a Health Passport. We will also have a Covid Representative at the show who will ensure that all these measures are respected by visitors as well as by exhibitors who will also have to ensure that the recommended protective measures are applied on their stands. To date, in view of the fact that it is compulsory to wear masks in certain municipalities in Charente-Maritime and more specifically in La Rochelle, face masks will be compulsory at the show.  You have understood: our priority is to offer a high-quality and serene Grand Pavois for our visitors and professionals and we will guarantee the safety of all those involved. « 
3/Should we expect to see a different Grand Pavois La Rochelle?
« The Grand Pavois La Rochelle is a key event in the programme of international in-water boat shows and must continue to be so. This year, even if it will be organised under specific conditions in view of the global health crisis, it should be rich and of good quality. We can already confirm that water sport professionals will be present at our event and the in-water show will be complete and will include many new features, including some world firsts. This last point is important because it highlights the importance of the Grand Pavois La Rochelle, which continues to be a key time for presenting the new boats and equipment that will be the stars of the future. To date, many journalists have already confirmed their presence, proof of the quality of our event which is also a key moment for taking the pulse of the financial health of our sector and meeting the main water sports players.
Also, enthusiasts really want to be able to meet up, share their passion, exchange with others, make plans and try new products at sea. This year, the Grand Pavois must be this tool and provide the means for our water sports industry to prepare the coming year correctly and allow our enthusiasts to meet up in this spirit of conviviality for which we are known« .
Covid Health Passport: https://www.gouvernement.fr/info-coronavirus/pass-sanitaire
Information Face masks in Charente-Maritime: https://www.charente-maritime.gouv.fr/Politiques-publiques/Securite/Securite-sanitaire/Gestion-2021-COVID19/Prolongation-de-l-obligation-du-port-du-masque-de-protection