12-08-2021
THE « HANDI CAP'ACCES » POLE FAVOURS PARTICIPATION BY ALL.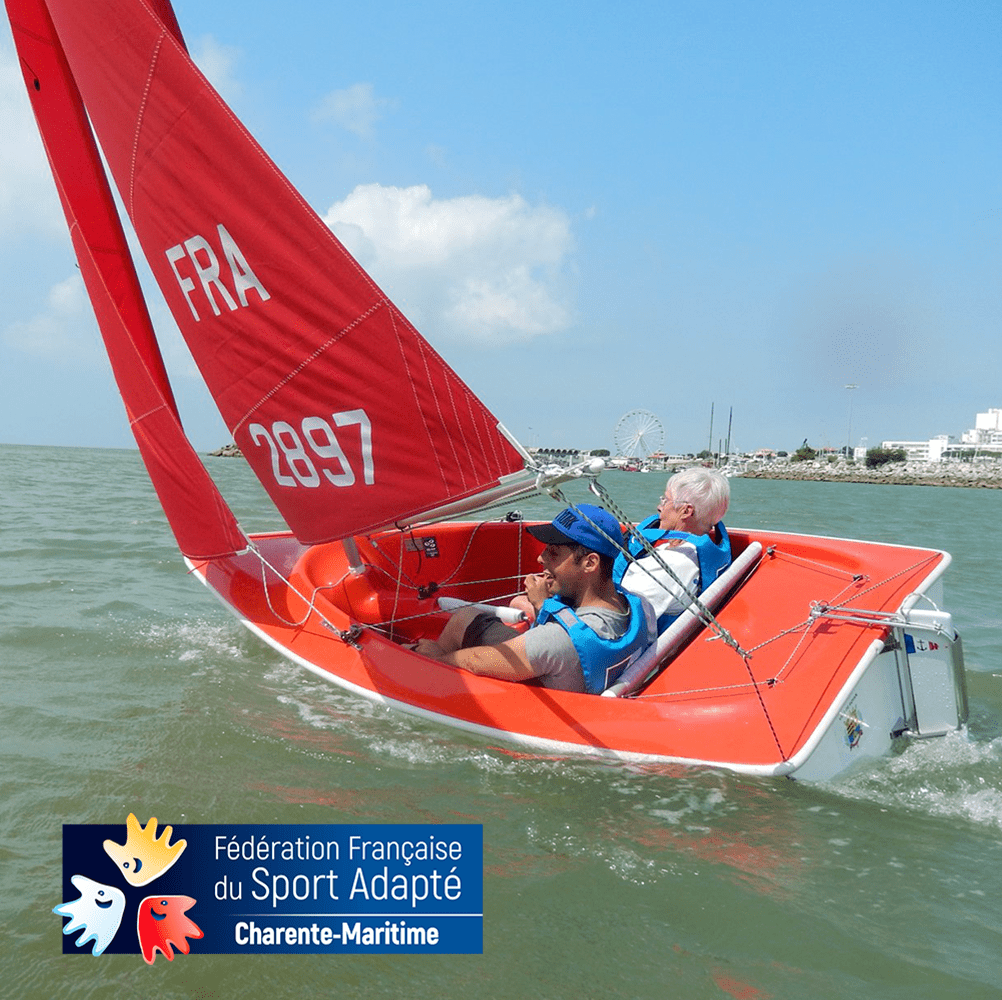 Remember that the aim of this centre, which is unique of its kind, is to inform visitors, guide and assist people with disabilities who have come to try water sports thanks to maiden trips and shared experiences. Set up as a partnership for many years with La Mutuelle Intégrance, Charente-Maritime Departmental Council and the two Departmental Adapted Sport and Handisport Committees with the support of Grand Pavois Organisation, this year, the Handi Cap'Access Pole will again offer maiden trips aboard sailboats present in the in-water space at the Grand Pavois La Rochelle and the chance to try water sport activities at the La Plage area (kayaks, jet-skis, etc.).
A specific 100 sq. metre tent will be placed at the entrance to the La Plage area with the presence of the Sport Adapté 17, Handisport 17 Departmental Committees and their partners in order to inform, welcome and supervise people with disabilities wishing to obtain information or discover and try their hand at water sport activities. Note that during the last edition of the Grand Pavois La Rochelle in 2019 (editor's note, cancellation of the Grand Pavois La Rochelle in 2020 due to the health crisis), 634 people came to the boatshow and 509 maiden trips were offered free of charge during the 6 days of the show. Six associations and two private individuals provided their equipment free of charge to the committees, not to mention the help provided by the Municipality of La Rochelle which supplied four Hippocampe and Trialos type beach wheelchairs. Also, in 2019, 31 employees and/or volunteers were present in this space.
Focus on the Handisport 17 and Sport Adapté 17 Departmental Committees
The Adapted Sport and Handisport Committees supported by « La Mutuelle Intégrance » and the Departmental Council share one common ambition, namely to integrate the values of social cohesion, include people with disabilities in sport, and develop sports among this population. A true ambition shared by the Grand Pavois La Rochelle for 11 years!
Additional information:
Many thanks for the valuable help provided for the Handi Cap'Access Pole at the Grand Pavois La Rochelle : Yakapartir, Yakito, Maynao, Hansa 303, Jules, Echo 90 – Pauroa, Jet Ski Locajet, Jet sensation, Carpe Diem 2, Histoire d'Eve, and more.