02-09-2021
OLIVIA PIANA, THREE TIMES SUP WORLD CHAMPION, PATRON OF THE APRIL MARINE PADDLE JAM, THE GRAND PAVOIS LA ROCHELLE'S PADDLE GATHERING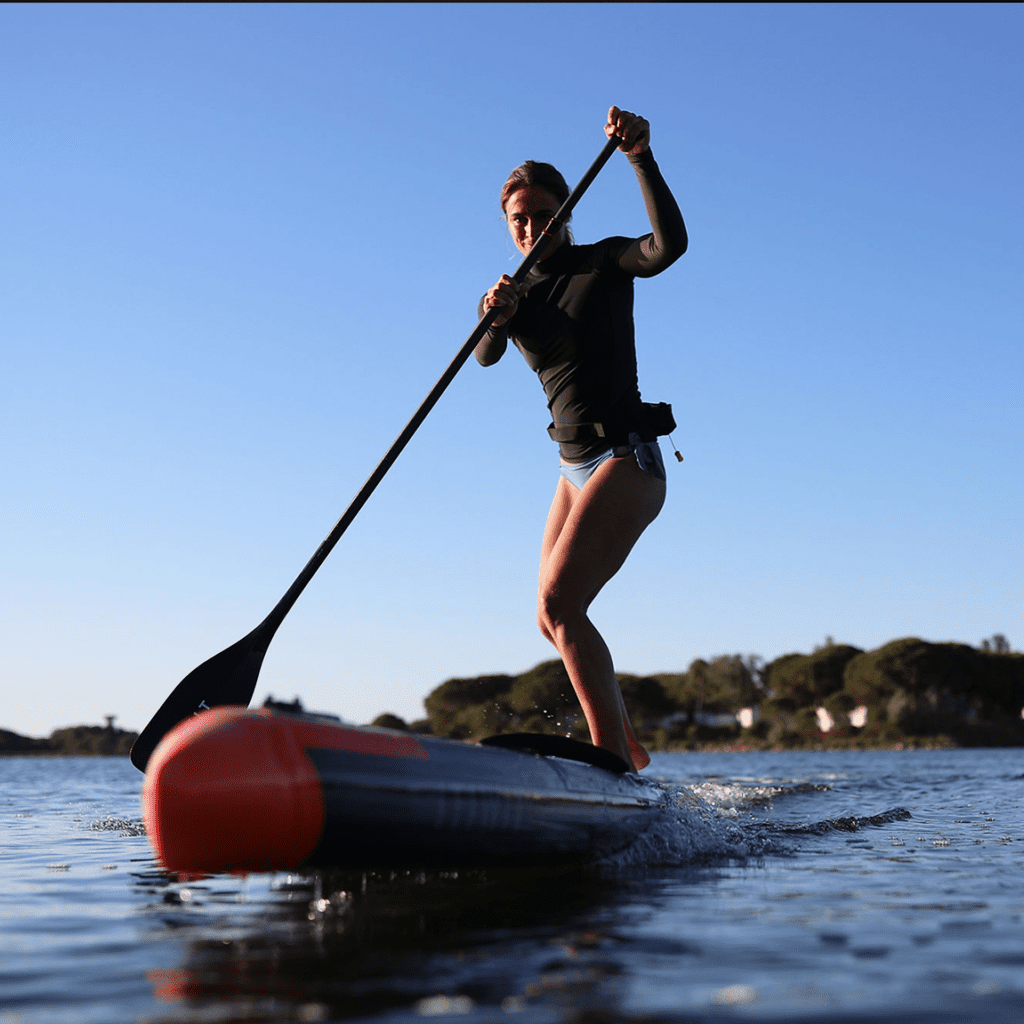 Olivia Piana, a patron who is three times SUP world champion!
Olivia Piana is a French « waterwoman » and a Stand Up Paddle (SUP) pioneer in France. She boasts an incredible list of prizes, in particular with three World titles in all SUP disciplines: long distance, sprint and technical racing. In 2010, Olivia was also junior silver medallist in Windsurfing (Slalom) and Xterra Triathlon (Nature triathlon). Impressive! In short, it is a true sports enthusiast, now under contract with the brand Itiwit (also a partner of the April Marine Paddle Jam!), who is the patron of this first Grand Pavois La Rochelle SUP gathering. We couldn't have done better. Amazing!
Olivia Piana under the colours of Itiwit, also a partner of the event!
United by a common wish to make stand-up paddle accessible to all, Olivia Piana, three times world champion in several stand-up paddle disciplines, and ITIWIT, Décathlon's stand-up paddle and kayak brand, are joining forces for a partnership that combines co-creation and passion. Ever since its creation, Itiwit's main wish has been to offer users products that are both technical and accessible to all. To help them achieve this, they wanted to join forces with Olivia, who could help them benefit from her skills and technical know-how. This collaboration with Olivia is the result of a common wish to develop effective and innovative products for stand-up paddle. It is in the frame of this partnership that Olivia Piana will be present at the Grand Pavois La Rochelle and will be the patron of the first Paddle Jam.
An Itiwit waterproof bag with Suntribe and Earpro products for the participants.
In addition to the official T-shirt printed with the colours of the event, for the Paddle Jam, Itiwit will provide a small waterproof bag that will allow participants to carry all the essentials with them for this 7km paddle outing. The essentials in the bag include an EarPro spray, especially developed to prevent all potential problems relating to water sports. The EarPro formula contains natural ingredients which line the ear, preventing water from remaining trapped and protecting it from infections caused by water. An event focused entirely on the sea, the ocean and nature, the APRIL Marine Paddle Jam is also expected to have the perfect Sun partner! This will be Suntribe with products that are kind to our health and nature. Certified organic and 100% free of artificial chemicals, the natural sun screens are tested by independent laboratories and offer unequalled UVA and UVB protection. Thus, all the participants at the APRIL Marine Paddle Jam will receive a 100% natural zinc sun screen in their waterproof welcome bag!
Further information: https://www.paddlejam-gp.com/blog
Reminder: What is the April Marine Paddle Jam?
First Paddle Jam for the Grand Pavois La Rochelle, this SUP gathering is open to all. The idea? To have fun and sail together on SUPs without any spirit of competition from La Plage area at the Grand Pavois to a buoy located in the middle of the Old Port of La Rochelle and then back again. A protected and secure 7-km round trip, and the chance to enjoy the unique experience of passing between the two emblematic towers of the Port of La Rochelle.
To register, nothing could be easier: https://cutt.ly/HmNskh4
Find all the news and practical information soon on www.paddlejam-gp.com